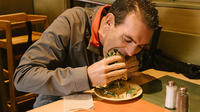 Rockridge Neighborhood Heritage Food Tour
Unleash your inner foodie during the Rockridge Neighborhood Heritage & Walking Food Tour! During this three-hour long guided walking tour we'll share the area's rich history and explore its fast-growing dining culture'all while enjoying some seriously delicious samplings along the way! This food tour is just as appealing to visitors as it is to locals alike'it's a rare opportunity to learn some little-known facts about the area that may even surprise those who call Rockridge home.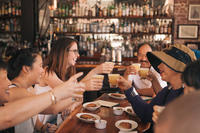 Uptown Oakland Food and Drinks Tour
Enjoy 3-hours of tasting yummy food and drinks throughout Uptown Oakland. Oakland is making its way as one of the top travel destinations in the world and Uptown is the epicenter of the action. Sample bites and enjoy craft cocktails as you make your way through America's best neighborhood.